Inshore Fishing - Orientations - Sightseeing
(gift certificates available and are perfect
gift ideas!)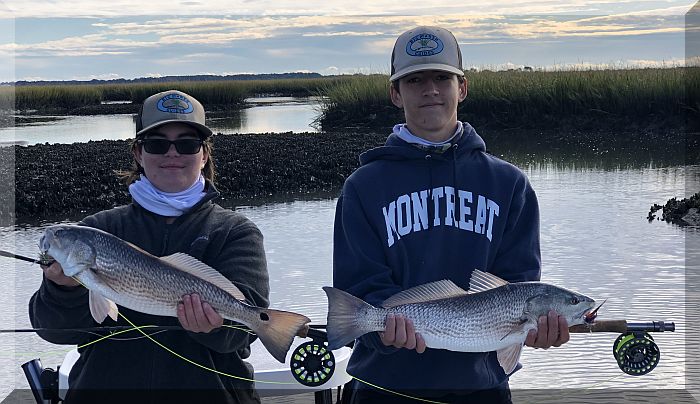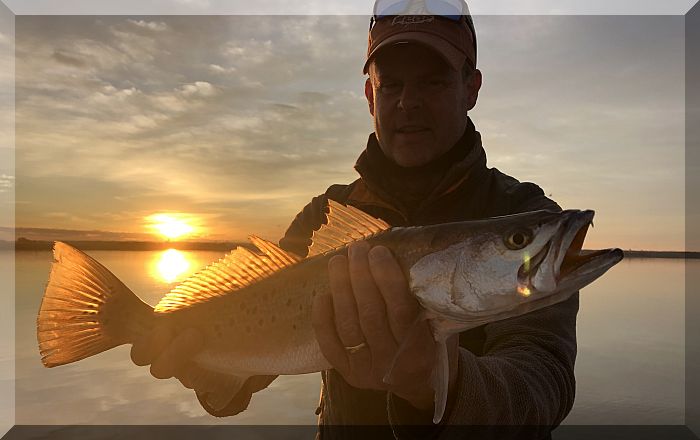 Take a trip with Big Marsh Guide Service and let Captain Douglas Miller share his boating and fishing skills, local knowledge, and life-long love of the South Carolina salt marshes with you! Click  "YOUR CAPTAIN"  to learn more about Captain Douglas.
Big Marsh takes pride in customizing your trip to suit your needs; including private dock and location pick-ups.  We can also arrange multiple boats and captains for larger groups!

 INSHORE & NEARSHORE FISHING

Big Marsh Guide Service specializes in sightfishing and the light tackle pursuits of trout, flounder, redfish, sheepshead, tarpon, sharks, and more in the Georgetown, S.C. and Winyah Bay area.  There is year round fishing for trout, sheepshead, and redfish, whereas flounder fishing is best from the springtime through the fall. Tarpon and shark fishing is best during the late summer months.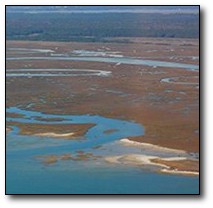 ORIENTATIONS
New to boating in the Georgetown, S.C. area? Then an Orientation Trip will help you be assured that when you go out on your own, you'll understand the currents, sandbars, tides, weather and more, all in order to make your boating experiences in the Lowcountry safer and much more enjoyable. Learn the "ins and outs" from Captain Miller, and benefit from his 35+ years of experience on the waters of the Winyah Bay area, from the creeks of DeBordieu through Georgetown Harbor to the Santee Delta.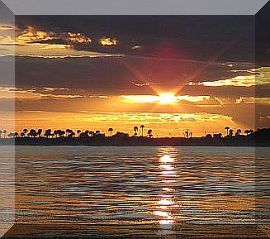 SIGHTSEEING
It is safe to say that there is no other place on the East Coast as beautiful as our local waterways. From North Inlet and Winyah Bay to the South Santee River and beyond, our salt marsh estuaries border over 80,000 acres of protected and prestine wildlife habitat and historic rice plantations. Join Captain Miller on a tour and see the stunning beauty and wild remoteness of our Lowcountry savannah.



 BIGMARSH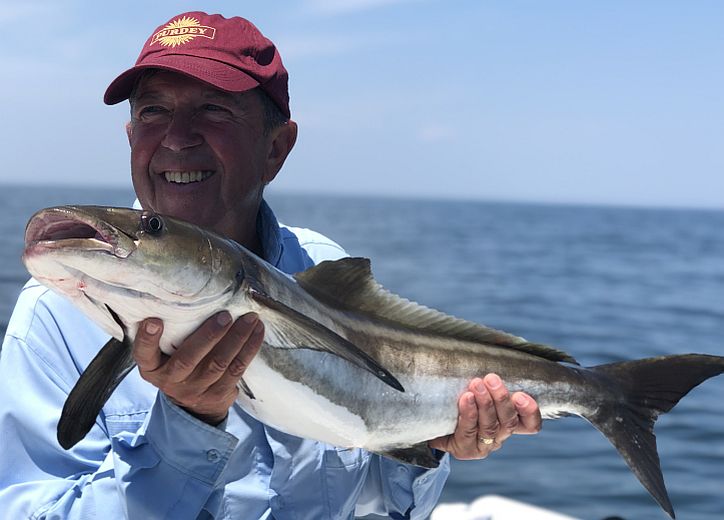 Our nearshore waters offer some great cobia fishing during the early summer months.





~  Check out the BIG MARSH page for local tides and weather forcasts!  ~

Additional Information: Please remember that it is always 10-15 degrees cooler out on the water. Don't forget sunglasses. Polorized amber or rose colored lenses are best when sightfishing. Please NO aerosol sunscreen!!!!  Spray sunscreen will leave stains on boat and make decks slippery and unsafe. Please no hard or dark soled shoes. THANKS!